Jaimi Fenwick on 20 Aug, 2019
I showed Jenna a photo of the wedding ring my fiance wanted and she was happy to custom make it for me without any fuss. Great communication from her. The ring turned out awesome and is very smooth/comfortable to wear.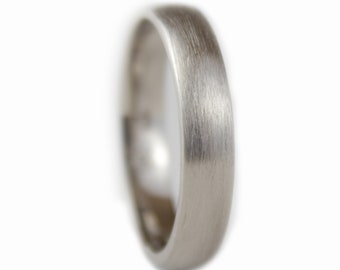 Ammiekommel on 04 Aug, 2019
The ring was the perfect touch for our engagement for my partner who absolutely loved it!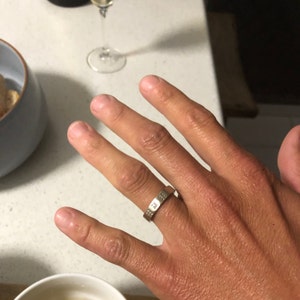 Megan Chunn on 24 Jun, 2019
I'm absolutely thrilled with my purchase! Bought my fiancé's wedding band and could not be happier with the ring. Excellent quality and quick turnaround.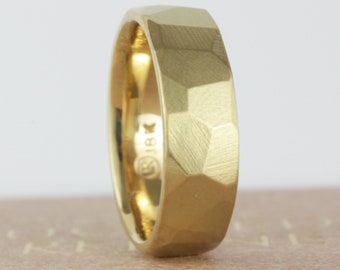 Gema-Lee on 18 Jun, 2019
We ordered the womens gold ring with diamond and organic design and Jenna custom made a gold wedding band for my partner. We absolutely love them, the diamond together with the organic design go wonderfully and both rings look totally unique and hand-crafted. Jenna herself is totally lovely and was extremely helpful in helping us decide exactly what we wanted.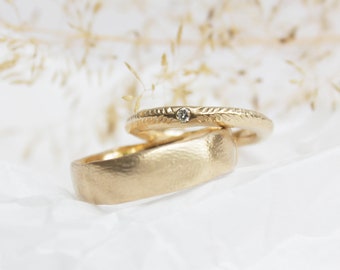 I fell in love with Jenna's rings the moment I saw them. However, I had already purchased my wedding band at that stage from a local shop.. and I wasn't happy with the look and feel. So I was searching back and forth for an alternative. 
Jenna was able to make a custom ring for me in a very short time and ship it over to my city before I had to fly out. I am super grateful for her! And I absolutely adore my wedding band :)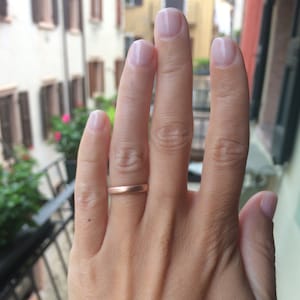 skmills33 on 05 Apr, 2019
Jenna had excellent communication and the ring is brilliant. 5 stars for sure.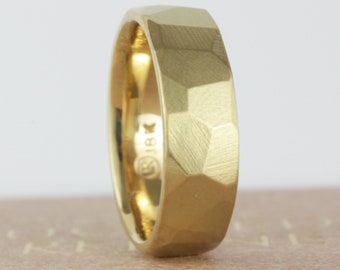 Jordan Trevino on 10 Mar, 2019
Shipped ahead of schedule, looks beautiful and I am very satisfied.
Thank you Jenna!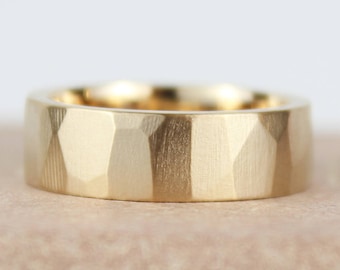 Rose on 16 Feb, 2019
SO BEAUTIFUL! Craftsmanship at its finest. 

What a pleasure it was to work with Jenna, she really took the time to understand our concerns and listened to what we wanted. We got a custom faceted band. (Size 13 / 6mm thick / 18k White Gold with a brushed finish) We were having a hard time finding something that was modern, unique and handmade that was within our budget. We were so pleased with the final product when it arrived. My fiancé loves it and wont take it off haha. Its exactly what he wanted but better!! You can tell Jenna has invested a lot of time to perfect her craft. Every facet was considered, the polish was beautifully finished and the ring is beveled so it has a nice transition as it meets the skin. Perfectly "Rugged and Refined". I feel so lucky to have found her, Thanks Jenna! WE LOVE IT!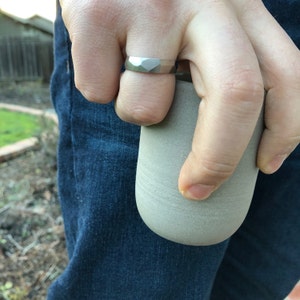 Maymui on 28 Nov, 2018
Jenna did a great job and my husband loves this wedding band! Jenna was very patient with me and I'm very appreciative. Get your rings done by Jenna, you wouldn't regret it.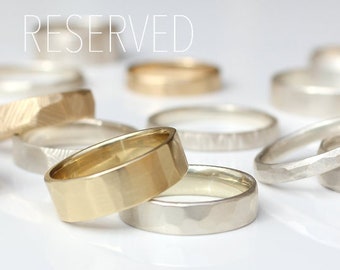 Haley on 18 Oct, 2018
Our rings arrived today. We LOVE them! They are beautiful, we love that they are unique. You can tell they were handmade with care and love. Jenna was wonderful to deal with and very helpful re: sizing, shipping etc. Thank you, Jenna. You have two very happy customers here xx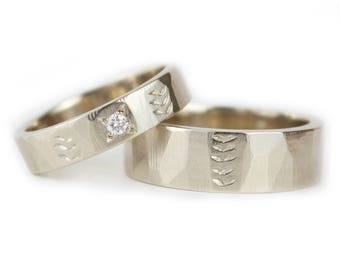 Colie505 on 10 May, 2018
Absolutely beautiful rings! Jenna was more than helpful during the whole process, and a pleasure to deal with. The attention to detail and unique style is amazing, I recommend her immensely!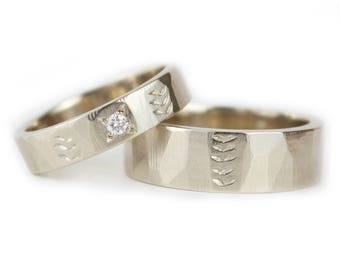 Romesh Wijeyasinghe on 19 Mar, 2018
Not only is Jenna a great artisan, she is also a beautiful human being. I love my ring, and Jenna took the time and effort to help me with sizing and answering any questions. She is very easy to contact, and can help you design your ring.